buy a Frankie Magazine
There was only really one thing to blog about this week, as it is one of the coolest things that has happened to me in awhile. It is a good reason for you to go now and buy issue 45 of frankie magazine. It is the story on page 100 featuring *me* (humble I know).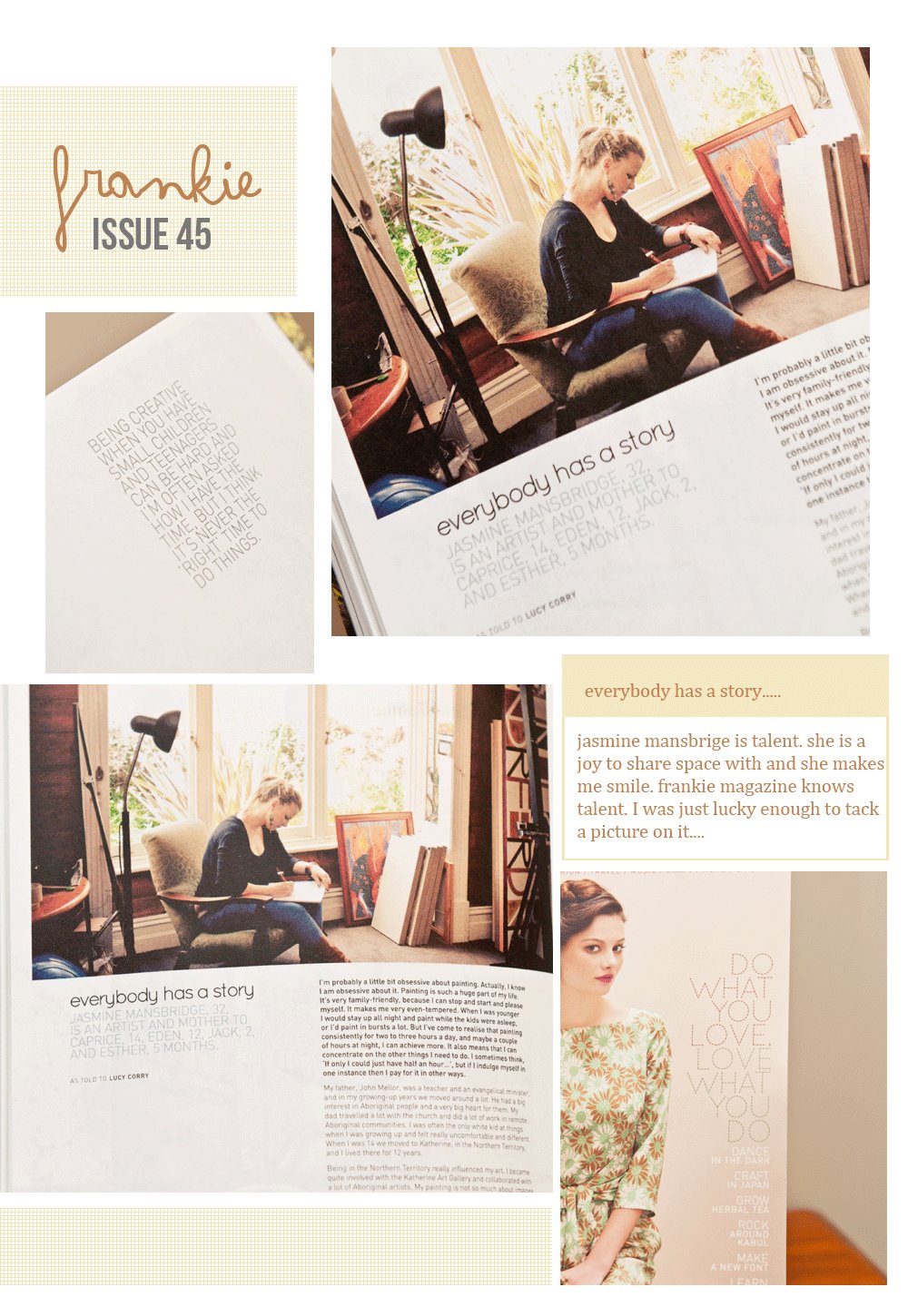 I must admit that it genuinely feels a bit weird seeing myself in print. Thumbs up to the super lovely Lucy Corry for translating one long conversation into such a cohesive read. Thanks also to my beautiful family, for letting yourselves be media fodder.