Countdown to New York
I am sure everyone I know is completely over hearing about New York, no one more so than my husband and children. My three year old even told me at breakfast the other day "why do you keep talking about New York". It has been a long time coming and now, my day of departure is almost here. I am pretty organised and so yesterday we had a family day at the beach, I made a point not to mention New York, and tried my best to not even think about it. But today I am back into it. The paintings have all been taken off their stretchers ( a job my husband made short work of when he got sick of seeing me work so slowly) and now I am working on the last details required to pack and take an entire art show to the other side of the world, (dramatic-yes).
So it is all happening, here are some pics of the progress.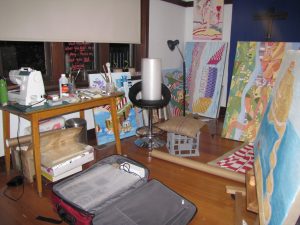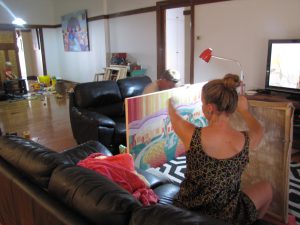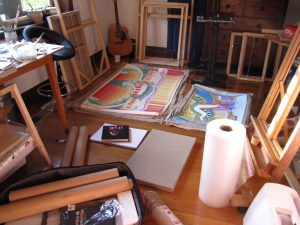 So next time I write, it will be probably when I am at the airport, waiting to get on the plane for Art Expo New York. Happy Monday guys…
Jasmine x